Bespoke and Custom Business Plans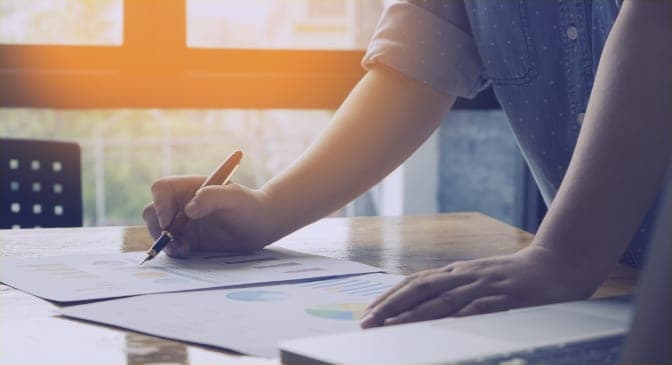 As professional business plan writers, our services are used by thousands of entrepreneurs each year. We started in 2001, and all our consultants have previous experience in large corporate multinationals and SMEs.
We can offer a wide range of services that meet the requirements of small and large businesses. Whether you require a third party review, a new bespoke plan from scratch or intensive training for your management team, we can help.
Reviews and Critiques
Does your plan require a rigorous critique prior to submitting to your bank or lender? Our in-depth review service is undertaken by our planning consulting team and ensures your document strikes the right balance between content and detail. This process also ensures you have answers available when scrutinised by readers of your plan.
With our review service you'll receive:
A consultation of your objectives
A thorough review of all areas within your plan
Provision of additional research as required
Actions and changes as necessary for the narrative
Enhance your financial plans where required
A one-hour telephone call on any aspects of your plan
A fully enhanced plan that we guarantee you'll receive finance on
The review and finalisation take less than two business days from start to finish. You'll also receive our complete range of professional products.
Start the review today for only £297 including VAT.
This service comes with a 100% money back guarantee. If you are refused finance from the plan we review, then we'll provide a 100% refund.
"If you're a "fast growth" business I highly recommend business plan consultant, Peter Hale, founder of Teneric. He's helped write over 150 business plans, and has over 16 years of experience. The last plan he worked on helped raise over £120,000 from the government's Small Firms Loan Guarantee Scheme.

– Matt Weston, Owner, Business bricks
Bespoke Planning Service
If you're short on time, unsure of the requirements or need help from start to finish, then our custom planning service is for you. We write two bespoke plans each month for various businesses around the world. Most are new start-ups, but we have also written plans to help businesses structure their thoughts for general expansion.
Our experience is second to none and is priced to provide you a positive return on investment. It's best if you contact us beforehand just to ensure we have a slot for your work.
This premium and highly rated service provides you with the following:
A fully completed document containing all required elements
A marketing and promotional plan
A financial plan including Profit and Loss, Cash Flow and Balance Sheet for three years
Research data for your industry
The latest external economic data
A dedicated consultant throughout the whole process
Access to our planning tools and techniques
Once we receive your deposit, you'll receive a questionnaire to complete about your venture. This starts the process so we can provide you with a skeleton plan. We then develop this together by bringing together all aspects of your business into the document.
The entire process takes between 4 and 10 working days depending on the information you already have to hand.
Secure one of our consultants now
The total price of a standard plan is £2,997 + VAT.
Corporate Business Plans
We have worked with many multi-national organisations developing both processes and strategic plans. We can help guide strategies, develop internal annual planning systems, train Senior Management Teams or produce your corporate plan.
If you have any questions about any of these services then please do get in touch using our online contact form or by telephone.