Teneric Limited Information
Teneric Limited assists all sizes of businesses to create professional business plans using its award-winning software products, training solutions or consulting division. The organisation is a privately-owned limited company that formed in February 2001 with its headquarters based just outside of Birmingham, UK.
Teneric Limited is a privately held company registered in England and Wales with company number 04164858 and VAT registration number GB774140338. We operate several social media profiles online. Read Teneric and Peter Hale on our Twitter profile here, and our LinkedIn details and profile here.
Products and Services
Our industry-leading software products are available via the website 24 hours a day.
These products are the result of over 30 years development. In the early days, the company mainly focused on corporate planning activities with training seminars. Some of the largest multi-national companies utilised our services to develop the knowledge base of middle managers.
Our services have evolved to focus towards the small business entrepreneur that requires an easy solution to approach lenders for working capital.
Our popular business newsletter is sent out to 83,000 people around the globe each week providing practical tips and information.
Mission Statement
Our vision is simple and unique. We want to aid any entrepreneur to start and run a successful, profitable business.
A little-known fact about us is that every person that used our products has always received the loans or investment they sought.
Company History and Founder, Peter Hale FCIM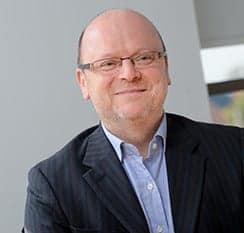 Although the company formally started operations in February 2001, its founder, Peter Hale has over 30 year's experience as a professional business planner.
He started his strategic marketing career at DHL where he oversaw the annual budgeting process with over 100 independent business units.
In 1995, Peter ran DHL's global planning operations from its Brussels world headquarters managing strategic planning for all 220 operated countries.
Peter has prepared over 500 individual plans in his career and over 250,000 entrepreneurs have used the planning tools on this website.
Awards and Qualifications
Peter holds the Fellow of the Chartered Institute of Marketing (FCIM) qualification.
Since the formation of Teneric, Peter has launched the American Express Centurion charge card into six European Countries, introduced the deregulated 118 directory enquiries number for Orange mobile (now EE), run business development training for Parcelforce depot managers, and led the marketing activities for Brussels Airlines.
Peter holds a Diploma in Management Studies (DMS) from the London University and a Masters in Project Management from the Stevens Institute of Technology, New Jersey, USA.
Peter is also a non-exective director and integral member of management teams for several successful start-up companies in which he personally invests.
Media
Many media outlets have referenced and featured Teneric including Business.com, Entrepreneur.com, RealBusiness.co.uk, Sky News, and The Telegraph.
Core business services
Our primary focus is enabling people to prepare their business plans although we also provide a bespoke consulting service. All our pre-written ready-made sample plans can be downloaded directly online and come complete with all contents required. All you need to do is to add your data, and you are ready for the bank.
The Teneric website also provides a vast knowledge base on both practical and theoretical aspects of running a business. As our focus is strategic planning, we offer a range of free business plan templates and tools you can use to test your ideas.
Our most valuable resources and guides examine the different aspects of starting and developing a business. To communicate better with your customers use the marketing guides that help to identify new profitable market segments. See the video below for additional insights into how our products work.
Customers
We serve the whole of the UK with customers from around the world including USA, Australia, and Canada. You can read more about what our customers say about us after using our products.
Secure Payments
Our ordering system is safe and secure with the option to pay by Worldpay (for debit/ credit cards) or PayPal. We also have a strict privacy policy.
Disclosure
We provide the majority of information on this site at no cost. We do not review or receive compensation from other companies. We make a nominal charge for consulting services and the range of downloadable plans that pay for the running of this site. All customer testimonials posted on this site are unsolicited and received by email. Copies are available by request.
If you have any questions for us or about our products, then please do not hesitate to contact us. We'll be pleased to serve you and your business.