Small Business Advertising Ideas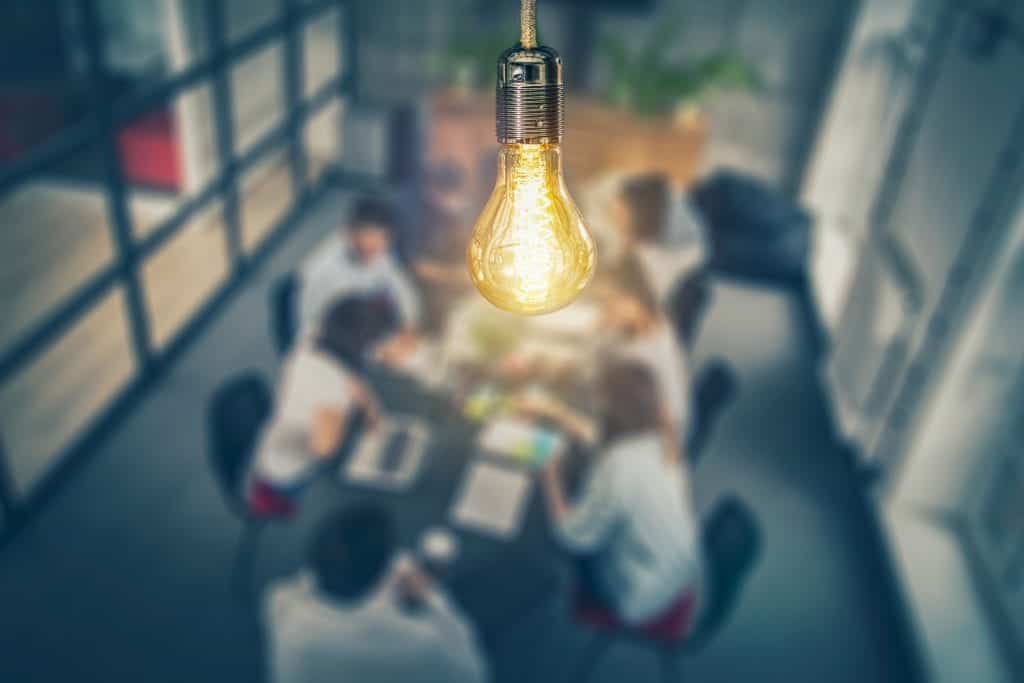 A targeted advertising campaign may provide an excellent return on investment. However, before you begin spending your budget, it's worth your time fully understanding the types of customers that improve your company's profits.
Below are the type of advertising media available and some specific ideas you can use.
This page looks at communications, but you may be more interested in general marketing ideas to improve your connections with new or prospective customers.
Types Advertising Media
Advertising does not need to be expensive and if targeted correctly, can be an exceptional investment. It's very cost-effective if you understand you target customer segments. There are many options available such as the following:
Advertising Strategies Chart
| Method | Description |
| --- | --- |
| Television | TV advertising is available on the main ITV channels as well as the smaller satellite channels. Media agencies will purchase slots during the time your potential customers are viewing. |
| Radio | Local radio can be extremely cost-effective if you have a local business targeting specific local offers. |
| Newspapers | Local free and paid newspapers are usually not a good use of funds, but it may work for you with specific promotions. |
| Email | Email marketing is less effective than previous years but useful for product discounts to your existing customer database for repeat business. |
| Joint Ventures | Piggyback marketing by using an associated company to market your message either by email or other joint promotional efforts. |
| Billboards | Billboards usually communicate brand marketing, but local offers in bus shelters could work if they offer a specific promotion. |
| Public Relations | PR activities normally provide an excellent ROI if used correctly. Building relationships with journalists help with longer term marketing with trade and consumer press. |
| Search & Websites | Online advertising has many branches including banner advertising, paid search, and advertorials placed on related websites. |
| Social media | Social media communications have exploded in recent years and used by almost everyone in a personal capacity. Your business could be on all the major services including Facebook and Twitter. |
| Direct Marketing | Direct mail, often referred to as junk mail, can produce excellent results. Many catalogue companies, especially for children, use this method extensively. |
As you can see, you have many options available to promote your business. Many of these require specialist knowledge so it's best to find an organisation that can undertake this work for you. It's always best to seek recommendations rather than replying to a mail shot or a cold call.
What Types of Promotions Can You Undertake?
It's all well and good buying advertising space, but if your message is wrong, then you'll have wasted your time. Also developing an integrated campaign is essential so that people see your message time and again in different media.
Here's some of the types of campaigns you can undertake:
Sponsorship is where you're associated with an event or programme. There are strict rules in what you can say in your messages with sponsorship and an area where an expert is key otherwise you will be wasting your money.
New product or service launch.
Develop enhancements to existing products. For example, free delivery for orders over £50.
Special offers and discounts for a limited period.
Introducing new members of staff that enhances your company.
Offering new methods of ordering your services, for example, online shopping.
New areas that you're offering your products to.
Any environmental initiatives you're undertaking that are enhancing your customer experience.
Awards you may have won that affect customers.
With any form of communications, it's important to develop it with your customers and products in mind. Whatever is going to get prospects and existing customers to buy more from an emotional viewpoint is part of your overall strategy.
Example Campaigns
Once you have your media outlined, then it's time to undertake some actual campaigns. There are many simple and cost-effective solutions you can use:
Create your company Facebook, Twitter and Google+ pages and keep them active. Interested parties will follow your pages in time which will increase awareness of your brand.
Attend local business events to interact with your peers.
Sponsor a local sports team, either at a local school or Sunday league. The costs are low, and you will be able to cross-promote your sponsorship in other marketing activities you undertake.
Contact your newspaper if you have an event or milestone happening in your company. They are usually willing to publish newsworthy items at no cost to yourself.
Those were four easy advertising methods and here are another 25 ideas you can use right away on to promote your business and attract new customers.