Let the Summer Months Shine in Your Business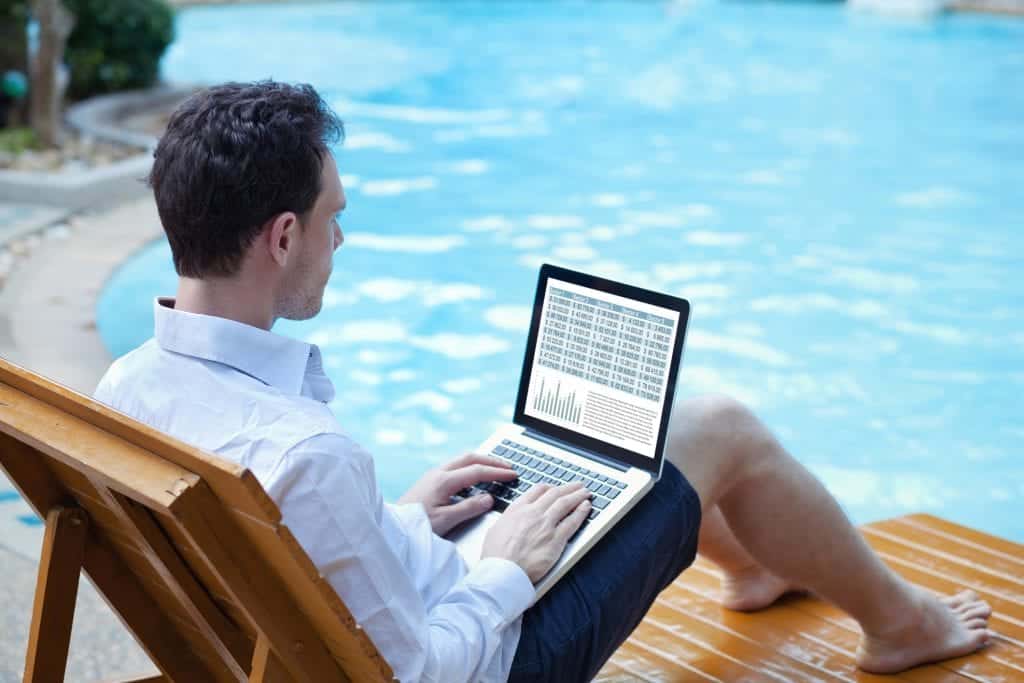 Summer is a critical time for your business. With the sun (sometimes) shining, kids off school and families planning their holidays, you may find your business sales start to decrease.
And this can only mean one thing – less money is coming in and you're finding yourself more stressed than ever. So what can you do?
You review. There are a number of ways to maintain or even increase your sales during the summer months. Don't write off the slump in business sales as just a 'summer thing'. Take action now. Look at new ways of increasing your income streams and set yourself ahead of your competitors by knuckling down and devising a coping strategy.
Make summer a time of increasing both sales and interaction. After all, it's more than likely that your audience will have more free time during the summer months than any other time. If you can win them over now, you'll not just improve your short-term sales; you'll set yourself up for a highly successful fourth quarter.
Here are six great tips for boosting business sales during summer.
Review Your Business Goals and Objectives
If sales are drying up, it's an ideal time to review your business goals and look at setting some new objectives. It's essential to get as much input as possible from your key staff members during this time, so try booking an external venue with your key staff, ideally before the summer hits.
Don't Rule Out Any Opinions or Recommendations
Use this time wisely and review the areas that drive the most profits in your business. It may be time to shift focus, or it may be time for a new approach altogether. Don't be afraid to ask for input and listen carefully to what everyone has to say. You may just be overlooking something you hadn't considered before.
At the very least, you should try to brainstorm some new ideas to boost income streams, as well as honing your most successful products. Here are some questions you should be asking yourself:
Could additional products be developed to sell to existing customers?
Are there any untapped demographics of potential customers that you should try and focus on to increase sales?
Are there any more current products that you could sell to your existing customers?
Alternative Methods to Deliver Results
If you're struggling at all, you may find the Ansoff Matrix particularly useful. Igor Ansoff, a leading Russian Mathematician, developed this structure as a means of increasing profits over the long-term.
If you really want to get back to basics, you can try one of our tested ready-made business plans. With a business plan available for almost every business type out there, you're sure to find one that's suitable for you. You could even use one of our plans for comparative purposes, and it may just help you spot some areas you've overlooked.
Plan Ahead and Avoid Sales Gaps
Careful planning can help you avoid the dreaded summer sales gaps altogether. Are you expecting revenues to decrease during the middle of the year? Then make sure you plan well in advance to cope!
Start Three Months Early
If you've decided on a campaign or promotion during this period, make sure you have the communications, sales structure and fine details ready at least three months before they are due to be implemented. This way, you'll be able to hit the ground running and you won't have to deal with the stress associated with leaving things until the last minute.
By planning ahead, you'll also have plenty of time to do research, which could prove truly invaluable. Use the time to get plenty of feedback on your ideas. You may even consider targeting a different customer segment.
Targeting Alternative Customers
Let's take an example to illustrate this. Say an airline has mostly commercial customers, and during the summer months demand decreases.
A coping strategy could be to target the leisure sector to improve load factors, as demand in that sector is more consistent throughout the year. This may result in lower margins, but it's certainly better than making a loss on every single flight!
Surveying Customer Groups
You could also think about carrying out surveys to aid you in your efforts. You may think your summer promotion is fantastic, but will your customers think the same? Take time to refine your ideas until you're certain they'll be effective.
Once you've decided on your plan, be sure to communicate with your customers and keep them in the loop. By doing this effectively, you can build interest and anticipation in what you have planned. Think about unique ways to give customers a 'hint' of what's to come and get people talking.
Don't forget; these tips are applicable all year round. Is winter another tough time for your business? Use these tips to plan ahead!
Develop Additional Streams of Income
Many, in fact, most companies rely on one or two solid sources of income. The obvious risk of this approach is a crippling strain if one or both of these sources start to dry up. To avoid this from happening, it makes sense to diversify and look at additional income streams to both lower the overall risk to your business and improve long-term profits.
Product Diversification Characteristics
A great way to add new streams is by diversifying your products and targeting different demographics. Think about it- with products, you'll find that most come in a single 'form' or size. What does that mean?
It means that the decision to buy rests on a simple 'yes' or 'no'.
If theBut think, what if the product was offered in three variants instead ('basic', 'standard' & 'advanced' for e.g.)? Then, the customer is far more likely to make a purchase, as there is essentially an option for everyone, and each customer has the freedom to pick their perfect match.
Having different versions of a product is also an effective way to improve profits, as a large percentage of your customers will feel compelled to choose the more expensive option. A true win-win.
If you can tailor your product's packaging as well for specific industries, you'll likely improve conversions, as each product will essentially be tailored for the customer perfectly. Remember- one size definitely does not fit all in business!
Get Feedback
If you're unsure at all as to what changes you could make, then carry out a user study or some market research. Who better to ask than the customer? This is a great way to get honest (in fact often borderline brutal) feedback on your products' flaws and good points.
Learn to listen to what people have to say and take criticism on the chin. The feedback you receive may just be the revelation you need to make effective changes and ultimately raise your bottom line.
Consider Targeting New Types of Customers
Is your focus too narrow? One step you could take to dramatically improve your income stream is to look at targeting brand new groups of customers. Say you own a consumer-facing organisation (such as a restaurant or a sandwich shop). Could your products be attractive to businesses?
For example, your restaurant could host business lunches or corporate events in conjunction with a conference facility. Your bakery could target local offices and offer a discount to employees who purchase from your shop, or you could even offer to supply food for corporate functions and events.
On the other hand, if you've been a strictly B2B company until now, have you considered targeting the general public? What changes would you have to implement to make your services accessible to anyone?
It doesn't take long to do some basic research, and you may just find that your focus has simply been too narrow. By targeting an entirely new type of customer, you may be able to draw the levels of sales that will see you happily through the hard summer months. Uncap your business' potential and do your research!
Launch a Summer Sale or Promotion
If your sales have stagnated, it may be time to spice things up with an exciting summer sale.
B2B Following B2C Trends
Everyone loves a good sale, and the mere announcement of one in most industries has the power to dramatically boost revenues. You may be surprised to learn that many companies don't launch seasonal sales (especially in the B2B world), so you may just gain a competitive edge by launching one yourself.
If you plan on launching a particularly large promotional campaign, you may want to speak to a specialist marketing agency with the experience needed to ensure maximum results, if you don't already have an in-house marketing team. You could also consider packaging the sales promotion with other activities to maximise its effect.
Spread the Word on All Channels
Some examples would be advertising the promotion on your blog and social media, writing a press release, releasing a media advertisement or printing out flyers and roller banners for use in your premises or at trade shows.
If you'd rather opt for something more low-key, you could send your customers coupons or vouchers by post or email. These could contain your summer offers and serve to entice people into checking out what you have to offer.
Whatever size of sale or promotion you decide on, just make sure that you actively promote your sale or promotion throughout its lifecycle to maintain momentum and keep interest high.
Stage a Summer Business Event
Events are a fantastic way to get brand recognition, and make a perfect stage for launching promotional communications and sales events.
Although they require careful planning, especially if you're holding one outside (due to the infamous UK weather), they're a fantastic opportunity to boost your sales and brand awareness during the summer months.
Event Examples
Some example events that you could stage include:
An anniversary event to celebrate a number of years in business.
A moving sale event, if you're opening new premises.
An event to celebrate your wedding or another key life moment.
A five-a-side football tournament within your industry.
An event to launch a new product line.
A raffle or contest with a special prize for a lucky customer.
The options are practically endless, and you could even consider an event aimed purely at your customers which involve the whole family.
Engage Your Customers and Suppliers
Although these events are somewhat more targeted and restrictive, they're another great opportunity for you to engage with your customers and reacquaint them to your brand. Some example events include:
A Themed event based around your product (for example, a Columbian coffee day for a coffee shop with associated foods).
A children's day or Fayre with fun activities for kids.
A cartoon drawing day with entertainment and enjoyable activities.
Other children's events to engage families who want to keep their kids entertained during the long summer holidays.
By targeting children, you're essentially targeting the whole family, as their parents will bring them along and supervise them for the day.
Promoting Your Event
Be sure to promote your event as widely as possible. Talk about it in your company's blog or social media profiles and give people plenty of notice so they can mark it in their calendars. You could also add details of it to your monthly newsletter or print off some flyers and post them around your town.
Get your staff force to communicate with their friends and family and ask local business owners if they would be willing to put one of your flyers up on their window or notice board. The more effort you put into advertising your event, the more successful it will be.
Make sure you keep the momentum going by reminding people closer to the date of the event to ensure they haven't forgotten.