How to Protect Your Copyright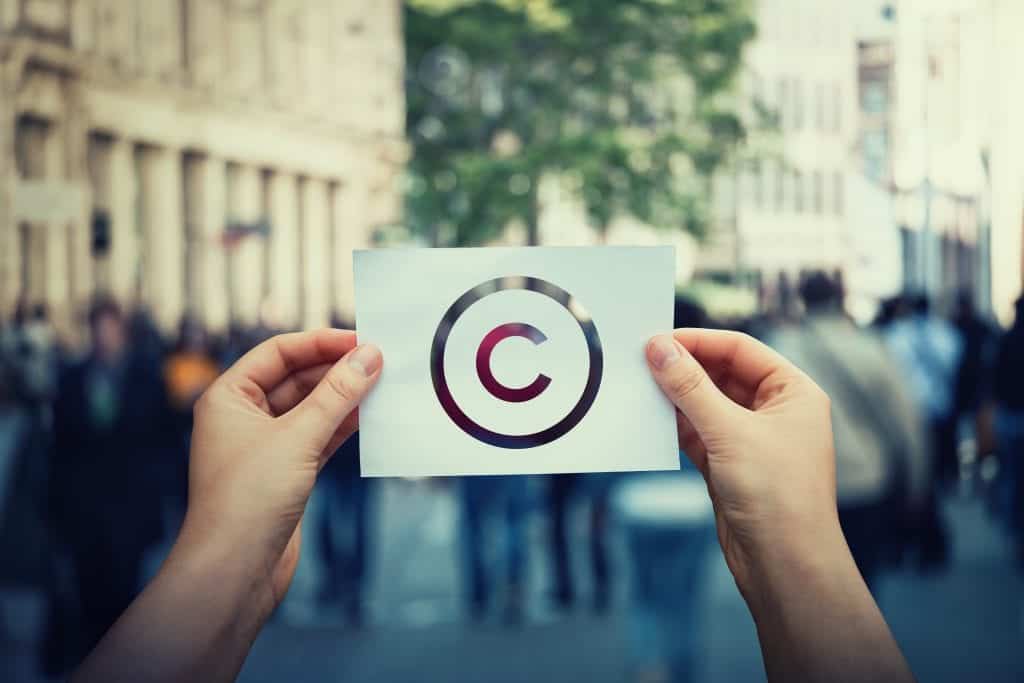 Imagine your horror when you find a piece of your analysis or product portfolio you spent months developing was used by someone else without your permission.
Luckily there are methods to remove the offending infringement from the web and to protect yourself in the future.
The problem is unfortuntately increasing.
It's best to develop a proactive policy to deter content theft and monitor new cases with a range of services.
Proactive Protection Guide
Firstly let's cover how to reduce the occurrence of people stealing your intellectual property. Examples include patents, licences, domains, media, printed books, web pages, images, documents, white papers, innovations, trademarks, inventions or your brand.
Online Protection
The majority of online issues result from Google not being able to credit ownership for their search results. Therefore, we recommend opening a Google Plus account and claiming authorship of each page and document you publish online.
Add the authorship markup to your HTML pages in the header tags.
Add the authors name and biography to any Word documents, Excel spreadsheets or PDF documents you produce.
Although making these changes may not result in total protection, especially if undertaken retrospectively, it could help.
Simply adding a copyright notice on your website is not enough. Services from Copyscape, where a protection symbol is added to a page, increases the chances of people not copying your website.
General Protection
For non-electronic works, you may need third party endorsement to protect your ideas and property.
The UK Government has a registration service at the Copyright Service where you can register copyrighted materials including logos, brand and product names. This registration service prevents people using the same names as you to avoid potential passing off allegations. The US has a similar service.
Solicitors also offer services to protect plans, drawings and other more complicated pieces of material that the Copyright Service can't register.
Proactive Monitoring Services
If you're constantly finding people copying your website then, you might consider opting for a monitoring service.
The Copyscape programme offers a monitoring service where they compare your pages to other crawled pages they find.
When the service finds a certain percentage of your registered words somewhere else online, an email notification will be sent to you.
The email will contain the offending website page. Then it's then up to you to decide if you want that content removed. Below are several methods for consideration:
General Monitoring
Sometimes your competitors are the ones that copy your style or promotional activities. We recommend signing up to all email lists from your competitors using a private email address. This way you can check they're not using your work and also undertake basic competitor intelligence on their strategies.
At Teneric, we also check eBay auctions to ensure purchasers of our products are not re-selling them as their own. We simply purchase the products off eBay and check their authenticity.
Removing Offending Content
There are various methods to remove content online. All are free and do not require the services of a solicitor.
Contact the Website Owner
Many people don't understand they have done anything wrong. Many like your quality content and publish it on their website for their visitors to view. Look up their Whois information either directly with Nominet for UK registrations or Network Solutions for other domains. A polite email request could solve the issue.
Contacting a Webhost
If you receive no response from the website owner, then you should contact their hosting provider. The Whois data shows the website's hosting details. Each web hosting company has different criteria and information required, and you should seek these requirements from the hosting provider. These normally follow DMCA principles and are a legally binding request.
Removing from Google
If a website owner removes your content, Google will automatically remove it from their index during the next crawl of the offending site. Reindexing may take time, so for immediate removal you need to file a DMCA removal request. Full details of the process are available online. You'll require a Webmaster Tools account for any request, and if successful, you'll receive email notification after the removal of the material. You can use this process for documents and images.
Digital Millennium Copyright Act (DMCA)
This act was introduced to make it illegal to copy others work in a digital format. It not only covers online protection but also software, programs, video games, DVDs and other electronically transmitted material.
Although sanctioned in the USA, it covers the World Intellectual Property Organisation treaties so all hosting and online companies must adhere to it.
County Court Claims
You may be able to claim damages in your local county court if someone makes a profit from your material. Content theft is a civil, rather than a criminal matter unless there is fraud involved. The claims process is straightforward and is available online or at your local court. It's prudent to take professional legal advice in the first instance to avoid lengthy cases.
Legal action is almost a last resort as the majority of people will take down offending material when you contact them. Legal costs are also expensive and time-consuming, so if someone complies with your request then you have succeeded.
Trading Standards
In the UK Trading Standards manage online advertising claims rather than the Advertising Standards Authority (ASA).
If a website is making false claims in your industry, you can contact them with your complaint. The ASA is not a national service, and you'll need to contact your local, regional branch for action.
You may not think anyone will copy your work and pass it off as their own, but as we have discovered recently, it does occur. If you have put some of the above plans into action at the beginning, you'll save a lot of time in the future.
This article does not constitute legal advice.