Internet Marketing Guide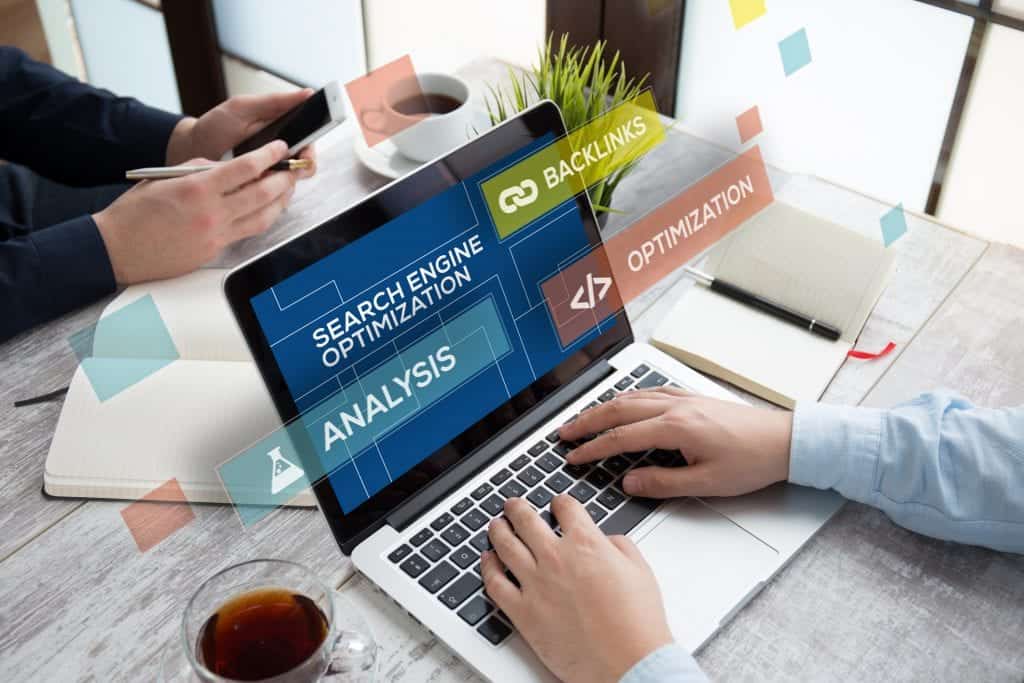 Although marketing online has low barriers to entry, there are numerous strategies available and only some will work for your business.
Most companies tend to think about developing a website and receiving the highest number of visitors.
That in itself is just the beginning because if you have a website with a low conversion, then you're potentially losing many sales.
Improving your online conversion rates is the area to concentrate most of your efforts. Doubling from 1% to 2% can have a remarkable effect on profits.
This guide takes you through the sales funnels available together with improving visitor interaction and experience.
1) Start With Your Website Objectives
Before you even attempt to get people to your site, you should understand its intention and role in your business. In that sense, what is it you want your website to do? Is it an e-commerce store that is selling products, or a company brochure type site that you want to capture leads for or a one-page sales letter?
Whatever it is, decide on one thing that you want to happen.
Usually, visitors will make up their minds in the first five seconds of landing on your website. They'll decide whether they want to continue and ultimately take action.
In most cases, your website has to tell your visitors exactly what to do. They want to get a good feeling about your company, so develop a plan that encompasses some of the following:
A website design relevant for your industry.
Showcase your products and services.
Make it easy to contact you either by telephone or an online contact form.
Update all available offers on a regular basis.
Ensure the information is current.
Ensure the website is fast and easy to navigate.
Make it iPhone and tablet compatible using responsive design principles.
It takes effort to encourage people to visit your site so once you have them ensure you provide them what they're expecting. You should research your customers to understand their needs from your site.
2) Set-up Your Website Conversion Strategies
Most e-commerce stores still only convert around 1% of visitors into a sale. The big guys rely on repeat custom as well as email marketing and conversion on repeat customers is much higher.
Some basic elements that some people may believe to be obvious are below but still many websites don't adhere to these basics:
Have easy to find contact information.
Show delivery pricing and estimated times.
Have a money back guarantee.
Have a search facility.
Have a best sellers category.
Show all payment options.
Don't make people sign up for an account to purchase something.
Have an online download option if you sell software.
Display security, trust and other industry icons.
Make it easy to add items to the shopping cart and to finalise checkout.
Have a 0800 telephone number, rather than a premium rate.
If you're selling something, you want to make a purchasing decision as easy as possible. If a buyer doesn't know how to pay, can't find the checkout, believes the site isn't secure or can't find the delivery charges, they'll go elsewhere.
Your website's job is to entice people to take action. If it's to contact you or instigate a callback, then show them exactly what to do.
3) Develop An Email Marketing Plan
Once someone comes to your site, you should find a way of capturing their email address. Once they leave, you have probably lost them forever. If you have their email address, you can undertake email marketing (in that you can email them advice, newsletters or special offers to remind them of your site and products).
It's wise to start an autoresponder series that has two years worth of emails in it. That way every time someone signs up for your newsletter you have 100 emails waiting to send them for the next two years – setup and forget. Research studies vary, but it may take 6-8 months before you make a sale to someone. One famous internet marketer makes $10,000 every time she sends an email to her autoresponder series.
4) Gear Up To Search Engine Optimisation
Most potential customers begin their online journey with the search engines before they end up at your site. Google is still a major force although Yahoo and MSN still bring in traffic.
Researching Your Customer Habits
A new site is unlikely to rank for any popular terms for a long while. Therefore, you'll need to undertake some research to find the terms and phrases people type into the search box when they're looking for your product or services.
You need to find out what people type into a search engine to search for the products or services you provide you can start to structure your website. However, gut feel is not enough as:
Popular terms will bring up thousands of competitors, and you're unlikely to get to the top of the list unless your industry niche is very small and unique.
People may not search for your specific industry terms or the phrases you're targeting. Most SEO companies advise targeting "long tail" keywords and phrases first. These terms have far fewer searches but are easier to target because fewer people build a site around these terms.
DIY or a Third-Party?
You can use a specialist search engine optimisation (SEO) company to find good words or attempt to do it yourself by using some of the free checking services. You can type phrases you think will be relevant to your website and see related terms and how many people are searching for them.
Choose two or three main phrases or keywords. Let's use an example for an internet solutions company. We know that people search for 'internet marketing' and 'e-commerce' but there are millions of pages competing for this. By analysing other phrases that people use we chose "internet marketing services".
Example Phrase Development
It's important to spend time with your keywords. By using an SEO service you'll find more important phrases or words that will get you a) more visibility and b) higher in the listing.
Once you've chosen the most appropriate phrases you need to write your copy for the web, and that's harder than you think. You'll need a direct marketing mindset that ensures you capture your visitors' attention and guide them to what you want them to achieve.
5) Improve Your Social Interaction
Many people have successful businesses that don't rely on search engine traffic at all.
They have developed pages on Facebook and Twitter (and less so G+) and driven traffic in that manner. Many large corporations use Twitter for customer services these days because their traditional methods frustrate customers.
Your Twitter Account
All businesses should have at least a Twitter account. You can advertise on the large Twitter followings using "sponsored Tweets" that can bring in thousands of visitors. These will likely be a one-off burst to ensure you capture their email addresses or get them to sign up to something using their Facebook account.
Facebook Business Pages
Facebook also allows advertising. The great part with this is you can target people in your region very specifically. It's worth using a specialist agency as it can be difficult not to overspend the budget.
Your Competition Online
As most businesses have a website, it's always good to check out your competition. See who's in the rankings and see what they're doing in your industry that's different. Smaller niche business initiated many of the most profitable ideas.
It's wise to sign up for all available newsletters. This way you can get their latest marketing ideas and see what innovations they're integrating into their business.
6) Starting Your Online Venture
If you're thinking of starting a business on the internet, then the same principles apply that a traditional business would develop.
The great part of running an online-only business is it's cheaper and faster to get started than traditional business. Usually, costs are lower and overall profits higher.
In recent years, the higher use of iPhones and tablets together with app development has boosted the number of people accessing websites. There are hundreds of thousands of people searching online for general information and buying products to save money and time through convenience.
Selecting Your Industry
If you're just starting out and just want to test the waters before going full-time then perhaps a hobby style business is the one for you.
Certainly the gurus of the industry suggest you put your efforts into something you have intimate knowledge of the subject matter. Forget about the "get rich" schemes because if it were that easy then everyone would be doing it.
Even traditional offline businesses usually start with a niche product and then expand into other areas later. But research your market first. There's no point in developing something that people are not interested in buying. And this is where keyword research is important.
There are plenty of free tools online that provide indicative search volume (if you're targeting the search engines) but there are other forms of targeting users such as Twitter and social networking sites such as Facebook.
Developing Your Plan
If you already have an idea of what you want to do, it's best to write a business plan to check you can make the revenue and profit projections you have in mind.
Within this document, you'll have marketing and financial projections. A plan is only about 20 pages, but it will show you and readers what's expected to achieve your objectives and also any investments you require along the way.
Monetising Your Efforts
Although there are some folks that just want to be online and develop great content for no financial reward, most people have a set goal in mind to generate their income.
Therefore, there needs to be some form of monetisation strategy. Our recommendation is to develop a two-fold strategy. Firstly develop your site to attract natural links from people who like your work and to share on social sites. Once you have enough traction, you can begin to monetise that work.
Of course, if you have an e-commerce site or are selling your own products then you already know your monetisation methods. But slowly introduce the number of products you wish to sell. Just have your 10 or 15 best sellers in the beginning and grow from there. If you're selling someone else's products and earning commissions, ensure you write descriptions that are your own and not just a copy of the manufacturers.
The five main monetisation methods are as follows:
| Method | Description |
| --- | --- |
| Product Sales | Selling your unique proprietary or third-party products to either download or deliver to homes and businesses. |
| Advertising | Online advertising revenues either through direct relationships with advertisers or contextual advertising. |
| Affiliates | Selling someone else's products to earn a commission on each sale you make. |
| Services | Offering a subscription service so people pay a monthly fee for something of value. |
| Lead Generation | Capturing your visitors' personal details to pass onto a third-party to convert into a sale for their business. |
These are the main ways in which people make money online. The affiliate route is becoming harder but can still be rewarding. So long as you develop something that adds value then you should have a long term success.
7) Building Your Internet Business
Like any business, it's best to start in a niche and build your business from that. It's unlikely you'll be able to provide 10,000 pages of unique content that makes sense so if you publish online ensure you write clearly and for your target audience appropriately.
If you already have an offline business and want to go online then check what you want from your site. Again our internet guide will help you with that strategy.
You can also branch off into other related areas. Once you have developed a formula that works for you, then you can replicate that in other areas.
For all businesses, it's wise to have a diversified portfolio so if something doesn't work you have backup plans.